A perfect vibrator will improve your masturbation experience. Look at your vibrator as a relaxation tool that leaves you sexually content. The market has many sex toys, which makes it challenging to choose the best vibrator to purchase. If you are a beginner or wish to spice up your bedroom affairs, the dual vibrating egg will be among your best picks.
Dual Control Design
The clit stimulation vibrator has two independent switches to control how you play around with it. Use the big switch to operate the long egg, while the small button will assist you in handling the short egg. The two controls will aid you to use them separately or simultaneously, depending on what you wish to achieve. Furthermore, turn on the knob to open the two eggs at the same time.  The small egg will serve as an excellent nipples or clit massager.
Ergonomic Design Dual Vibrating Egg
The long egg has a natural penis-like tip to enable glans stimulation. The surface is densely covered with particles to enhance the simulation experience. Stroke your clitoris with the vibrator's head to get yourself into a sexual mood. Its texture will deeply massage your vaginal walls and thus ensure you reach orgasm. You can't go wrong with this vibrator.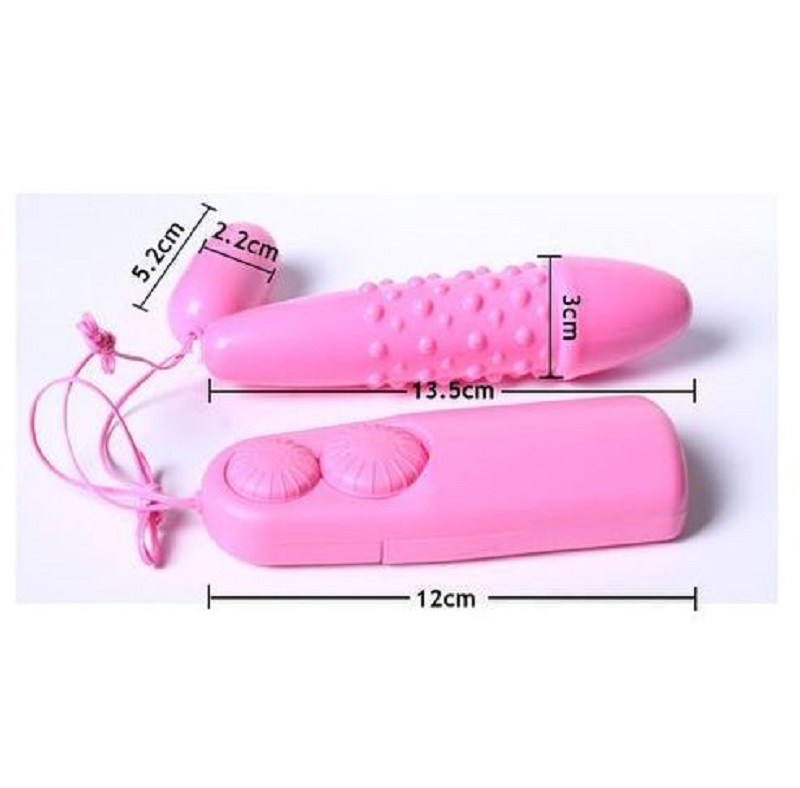 Multifrequency Control
Whether using the dual vibrating egg solo or with a partner, it will send you to cloud nine because of pleasure. Control how you wish to experience the vibrations by adjusting its speed. Switch it to high or low depending on the speed you best prefer.
Strong Dual Egg Vibration
Operated using three batteries, rest assured of solid vibrations. It's strong and more powerful compared to the single egg vibrator. Use high-quality, long-lasting batteries for maximum performance.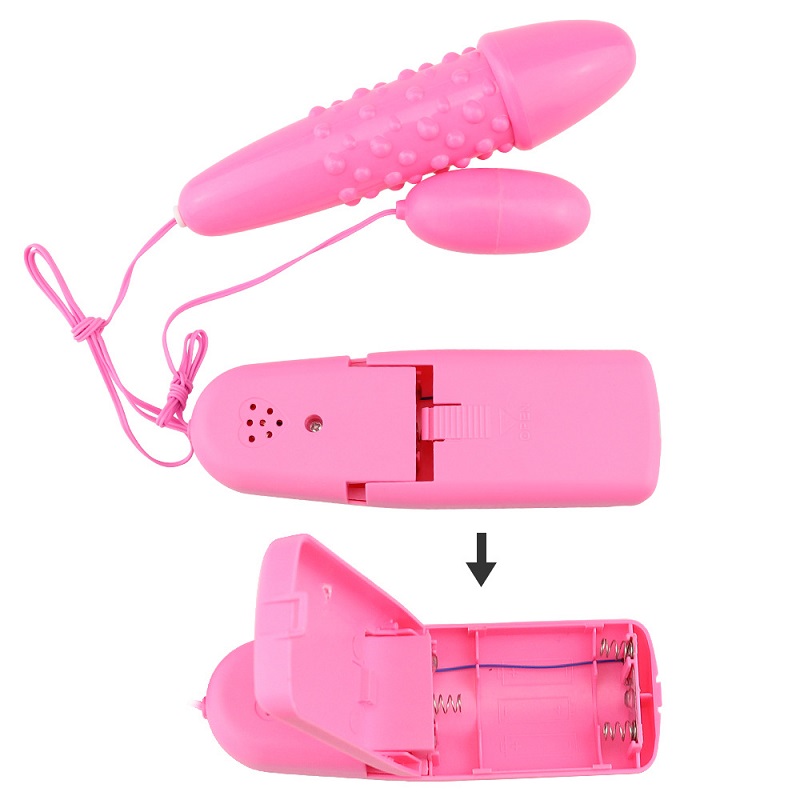 Superior Quality Material
The product's high-quality ABS material guarantees the vibrator's long-duration performance without fear of damage. Order one of the vibrator from Eros Nairobi, Kenya, today.