The clitoris is considered an essential part of matters of sexual arousal because it has several body nerve endings that aid in achieving orgasm. Clitoral suction vibrators like the rose vibrator help individuals to enhance their stimulation experiences. They allow pressure and airflow around the clitoris; hence increasing blood supply to the area. The blood flow increases the clitoris sensitivity and helps in achieving orgasm.
As its name suggests, rose vibrators have a rose-like shape and have gained lots of positive reviews in recent times because of their excellent benefits. Further, it's one of the best-recommended vibrators for anyone looking for a mind-blowing orgasm.
Powerful Clit Stimulation Rose Vibrator
This vibrator will take you to the moon and back because of its strong vibrations, which will satisfy your sexual pleasure. Its rotating airflow consists of eight intensity levels, accompanied by vibrating pulsations and three suction speeds at your disposal for exploration. The power button allows you to explore its various suction levels.
USB Rechargeable Rose Vibrator
Thanks to its USB rechargeable model, you can charge this clitoral stimulating vibrator from anywhere with a power connection.  The rose vibrator will allow you to enjoy two to five hours of oral sex fancies when fully charged.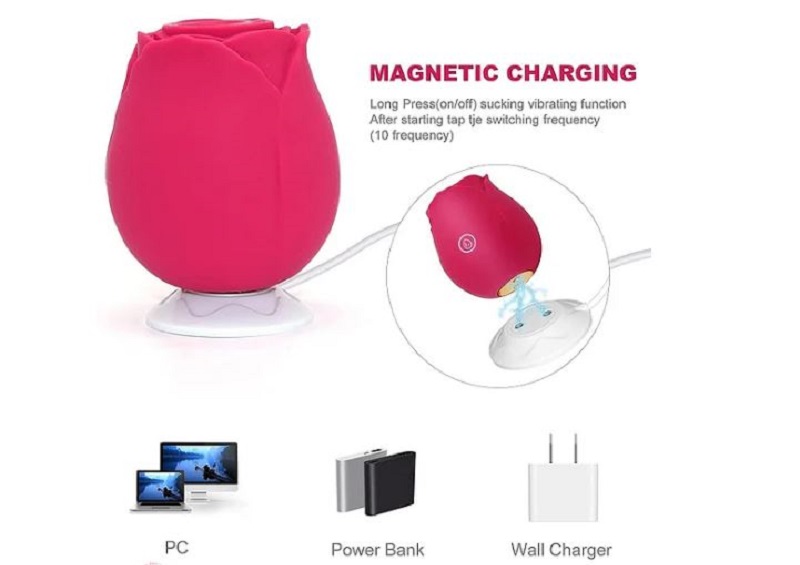 High-Grade Material
The rose vibrator is made of smooth, silky medical-grade silicone; hence it's safe and odorless. This soft-touch clit sucker vibrator will ensure your private part's comfort.
Discreet
Its cute colors make it excellent to discreetly carry around and enjoy oral sex from anywhere at any time. Its shape masks its function from strangers.
Easy to Use Vibrator
Use the power button to power the vibrator on or off. Long press to adjust its vibrations to your desire and short press to adjust its frequency. Follow the following instructions for the best use of the vibrator.
Slightly separate the labia
Cover the clitoris with the suction opening
Activate the suction
With the above steps, orgasms are guaranteed.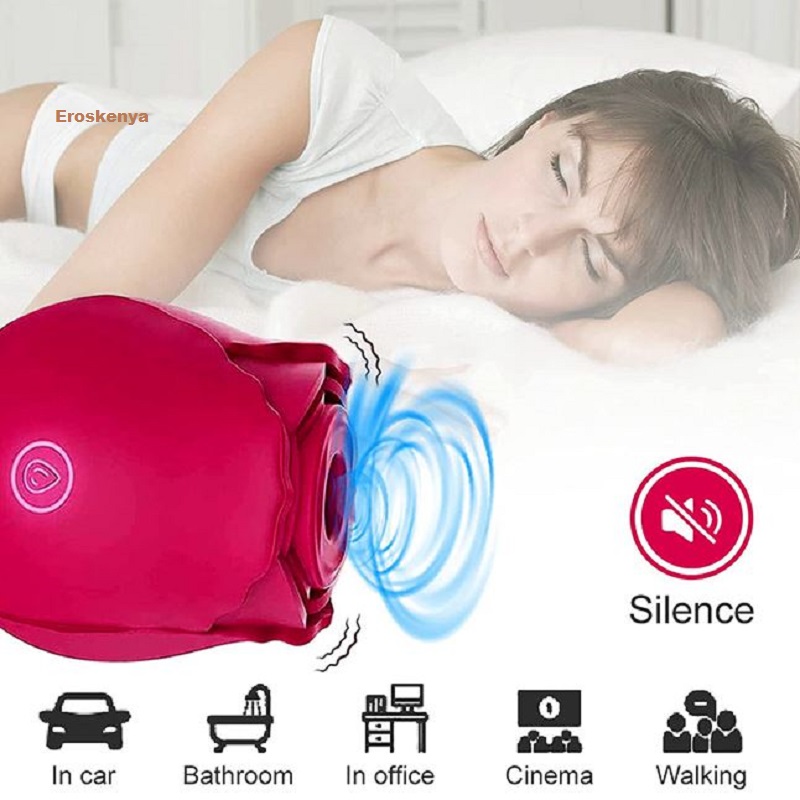 Wash the vibrator with warm soapy water and rinse well. After cleaning, place it upside down to dry.