Unlike the typical vibrator, a rabbit vibrator has "ears" which stimulate both clit and G-spot in your vagina. So, if you are looking for an upgrade from your average vibrator, consider a rabbit vibrator. It offers a combination of internal and external pleasure simultaneously, which is enough for your soul to escape your body in the form of a squirt.
The rabbit vibrator has an adorable bunny design. Its inner arm massages the upper wall of your vagina, while the external arm massages the clitoris. This dual stimulation toy has the perfect 27-degree angle, which hits all the spots right.
It is made of silky-smooth medical-grade silicone and rubber, which is odorless and hypoallergenic. The silicone offers an extra-soft, velvety feel which creates sensational stimulation. With ten different vibration modes to choose from, you enjoy stimulation control and multiple orgasms that take you to a whole new dimension. 
This rabbit vibrator runs on AAA batteries that you can quickly recharge and pick off where you left off. Whether you are looking to enjoy all the pleasure by yourself or looking to make your partner praise your prowess, this is the sex toy for you.
Get double pleasure in your bathroom since it is 100% waterproof and safe to use in water. The 20 cm length is a sure guarantee the vibrator will reach all the right spots. It is easy to control and is made of ABS plastic. ABS is non-porous, body-safe, and easy to clean. Remember to clean your toy before and after use and allow it to dry naturally before storing it in a cool and darkroom.
With a rabbit vibrator, you don't need to choose between a dildo or a clit stimulator-you get both. Order this rabbit vibrator in your preferred color from our stores today.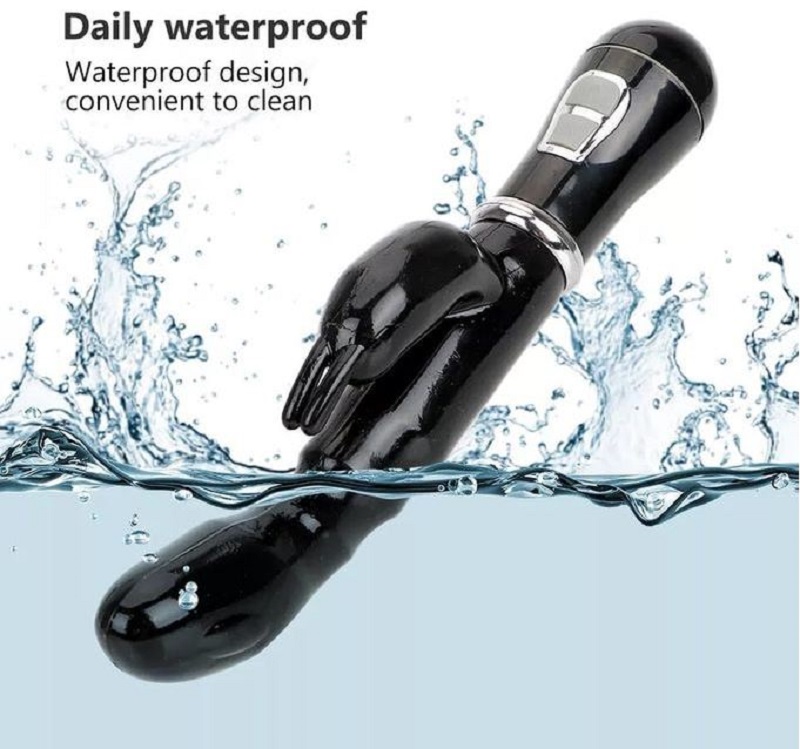 Discreet Packaging and Fast Delivery
Our Client's discretion is our top priority. We do not disclose the contents of your package at any point. Our items are well sealed in opaque (can't see through) bags and don't have any product labels.
Once an order is confirmed, we dispatch the package as soon as possible and customers within Nairobi receive their goods in 2 hours. Payment is made on delivery before our rider sets back.