While most believe strap-on dildos are only meant for women, couples of any orientation and gender (heterosexual couples included) can benefit from adding the strap-on sex to their sexual routines.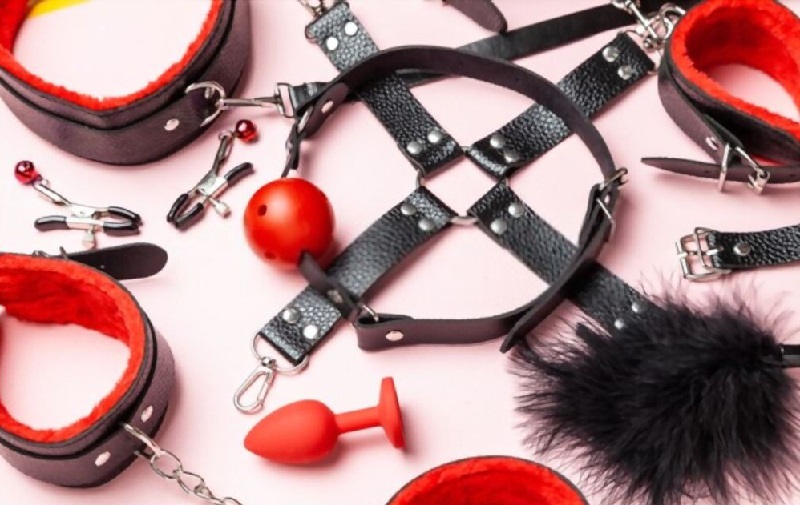 Whether you want oral, vaginal, or anal sex, a strap-on cock has the ability to provide pleasure and sexual fulfillment, much like what a real penis does. More interestingly, you can use a strap-on dildo to peg your man and make him scream your name as he experiences an exciting ejaculation and orgasm.
Are you looking for a guide to learn on the dos and don'ts of a strap-on? Here are a few tips that can help you to get started.
Choose the Correct Strap-on Dildo and Harness
It is important to understand that strap-on harnesses come in different types and sizes. So, you'll need to pick what's fits and that which you will be comfortable with.
While choosing the size of the strap-on harness, ensure that you properly look at the size of the dildo you want to pair it up with. For pegging beginners, be sure to go for small or averagely sized dildos as you gradually graduate to bigger ones.
Lube is your Best Friend
Everything sex is iced using lube. For smooth and more pleasurable penetration, be sure to lube it up. As most dildos are made of silicone, water-based lubes are most recommended as they are safe for your toys and your body.
Sex Lubricants create a whole sexy mood during foreplay and even oral sex. So don't be conservative when it comes to applying this magical gel all-over your partner's sensual organs. They'll love it.
It can get a little weird…
Struggles are everywhere. So, stay prepared. Fixing and maintaining the position of a strap-on harness can be a daunting exercise. As a beginner, take it slow as you master the art. You may take a while but will surely get there.
Ensure that you also practice humping alone before you do it on your partner. For the first-timers, sex with a wear penis does not only require good humping but also some intelligence on how to maintain the correct rhythm and speed. So own it, take it slow and most importantly enjoy it.
Pegging for the first time can be Uhm, a little awkward as you may be used to receiving more than giving. Like most things, practice will make perfect. As your partner squirms in pleasure, you'll focus on them and forget the little awkwardness present.
Role Play
Feel free to explore with your partner as much as possible. As for the same sex couples, you could exchange positions so that no one owns a top or bottom role. In heterosexual couples, pegging is a great way to switch up roles. Your guy can take it from you a few times, too, that is, of course, if he's up to it. Prostate massage is known to be very stimulating and pleasurable.
Keep your Strap-on Dildo Clean
All Sex toys should be cleaned before and after use and the worn penis is not an exception. Clean the dildo religiously to avoid the buildup of body fluids. Stay away from perfumed soaps and detergents as they may cause yeast infections.
Dildos, just like most sex toys, are not recommended for sharing with multiple partners, however, sterilizing them kills all germs and prevents infections.
Bottom line, strap-on dildos offer a brilliant way of experiencing better penetration with your partner. Interestingly, more men are now getting comfortable asking for pegging from their partners because of the immense pleasure they draw from it. Therefore, couples need to be open with each other and communicate effectively on how they want their sex served.
Eros Kenya has the best offers on Strap-on dildos in Nairobi, Kenya.