Clitoral stimulation is necessary for most women to achieve an orgasm.  Make your orgasm fantasies a reality with the Remote Control Egg Vibrator from Eros Nairobi, Kenya.
High-Quality Remote Control Egg Vibrator
Our customers' product satisfaction is our top priority. The vibrator is made of high-quality silicone material, which is safe for the body. Besides safety, the material feels soft and luxurious.
Kegel Ball with Pleasure
This remote control egg vibrator doubles up as a kegel ball to exercise your pelvic floor muscles. This will make your vagina tighter. During your kegel exercises, you get to experience pleasure more than you would with the normal kegel balls. To even take it a notch higher, your partner can use the remote and surprise you with different frequencies available.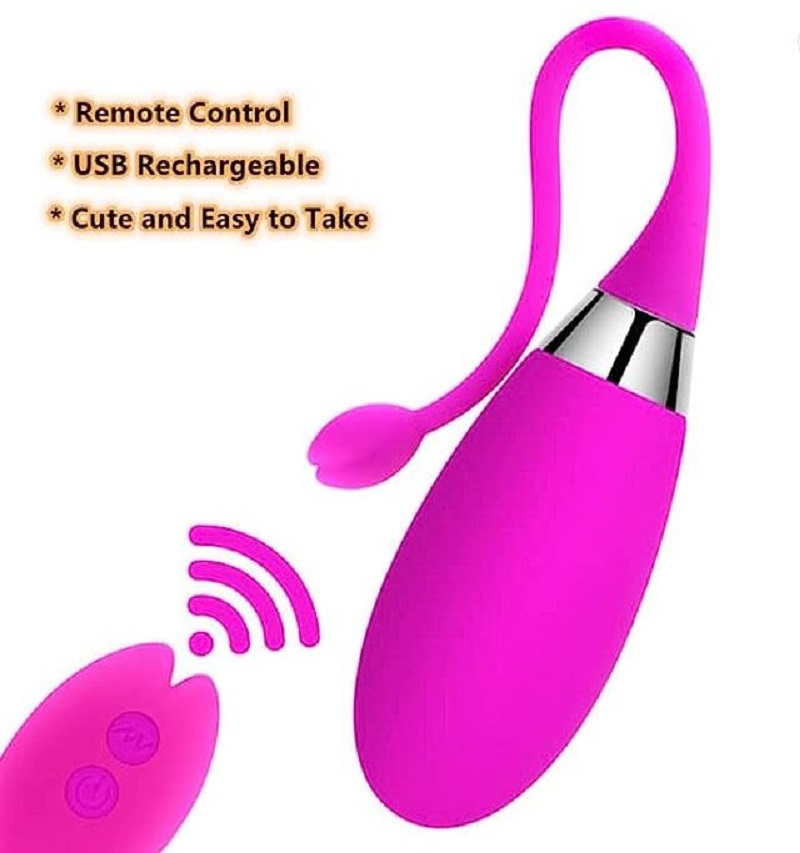 Deep Relaxing Massage
Life throws many challenges our way, which can lead to stress and pressure. Do you feel stressed and are searching for a stress reliever? Look no further. Our vibrating love egg from Eros Nairobi, Kenya, will deeply massage your clitoris, hence making you achieve great orgasms which are natural stress relievers. Its remote control allows you to adjust its speed as you or your partner desires.
Wearable Remote Control Vibrator
The Kegel Vibrating love Egg is easily portable and lightweight making it suitable for you to carry around. Its size makes it ideal for a travel toy. Are you a little explorative, and would like some risque orgasms? You can have dinner dates or mall strolls wearing the vibrator and let your partner get a thrill seeing you fighting to hide your pleasure.