Introducing the 10-piece BDSM Bondage Kit – your ultimate and affordable companion for exploring your wildest and kinkiest fantasies! This kit comes packed with everything you need to take your BDSM play to the next level. With cuffs; handcuffs and leg cuffs; a cross buckle; to tie the two pairs of cuffs together; a whip, nipple clamps, a feather tickler, rope, a collar and leash, and a patch, you can indulge in all your favorite kinks and fetishes.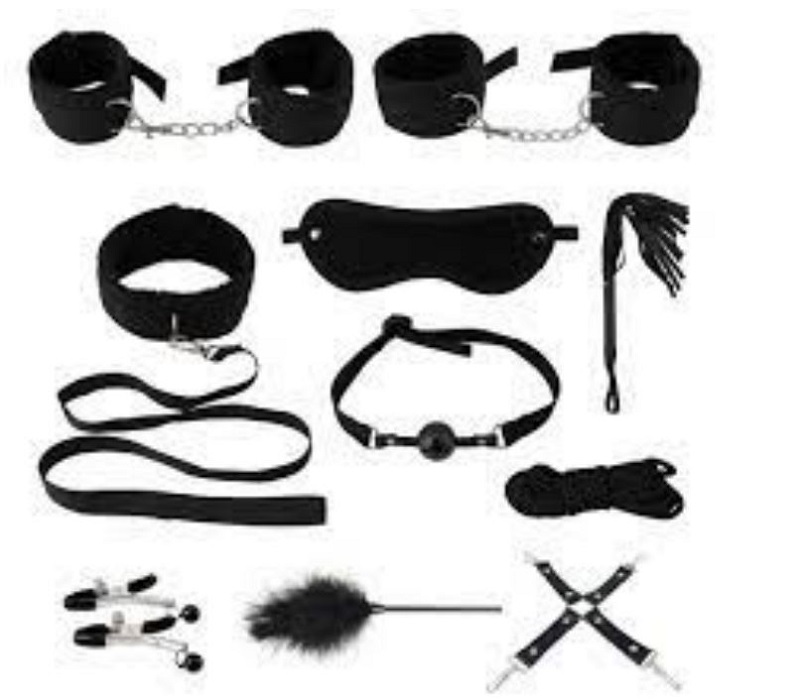 The cuffs are soft and comfortable, while the cross buckle ensures your partner stays put. The whip and feather tickler provide a sensual and exciting experience, while the nipple clamps offer just the right amount of pressure. The rope allows for creative and intricate bondage, while the collar and leash bring a whole new level of control to your play.
Our 10-piece BDSM Bondage Kit is perfect for both beginners and experienced players alike. And with discreet packaging, you can indulge in your fantasies with complete peace of mind.
So what are you waiting for? Add the 10-piece BDSM Bondage Kit to your collection today and let the fun begin!