How would you like a massive 8-inch dildo that you can attach virtually anywhere to fulfill your sexual desire and achieve elusive orgasms? This dildo is the real deal with a penis-like head for ease of penetration and G-spot stimulation. Other features include;
8-inch dildo with Suction Cup
How about a bit of joyride with hands-free fun? Beneath the remarkable features is a suction cup that allows you to mount on any surface and dive into an ocean of the ultimate sex experience. 
Improvise your dildo sex positions by attaching this dildo on any flat surface to enjoy the hands-free solo intimate or couple play with hard thrusting. Also, you can use it for pegging.
The best thing about suction dildos is they firmly attach to any surface, including the shower walls or floor. Therefore, it gives you the ultimate freedom to experience orgasms anywhere around your house.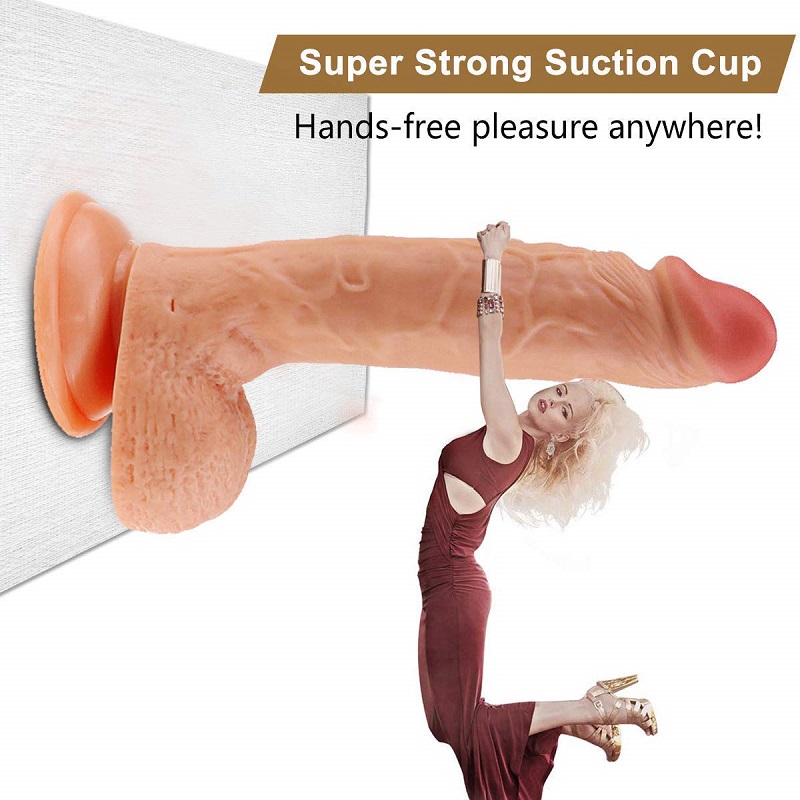 High-quality material
Our 8-inch dildo is made of high-quality silicone. The smooth texture thus allows easy penetration as the extra soft and velvety feel enhances your stimulation. Thus you get a real lifelike experience to make your orgasm more intense and powerful.
Besides, silicone is skin-friendly and nonporous. Therefore, you don't need to worry about getting allergic reactions. As it is nonporous, you can clean the dildo before and after use to eliminate any bacteria. Just be keen to use Water Based Lubricants as they are safe with silicone.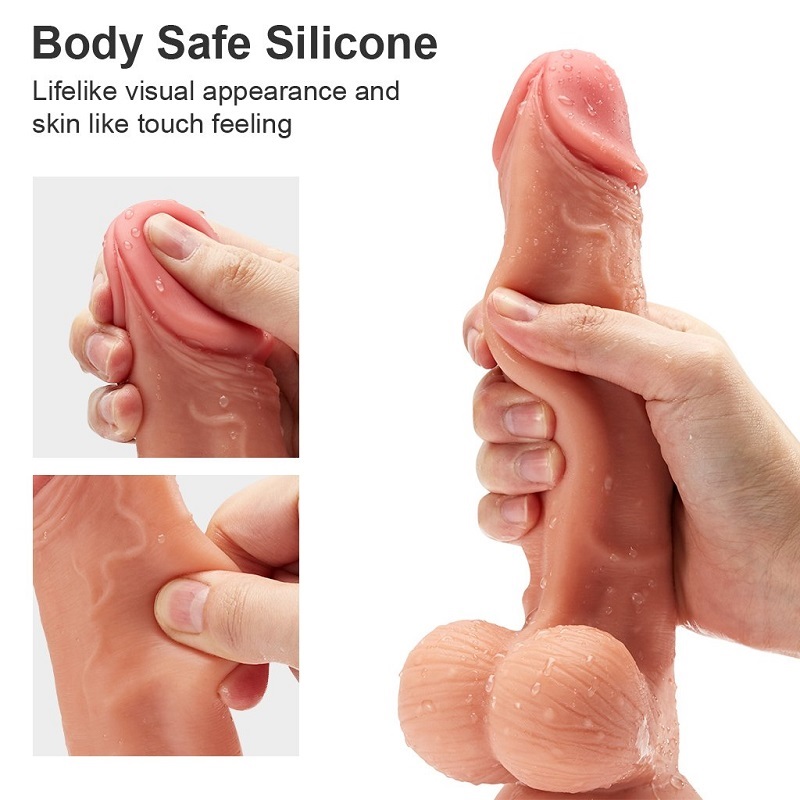 Realistic Balls
If you need a great alternative to having sex with your partner, this dildo will serve you right. First, it not only has a real penis-like head but also includes a scrotum. Second, the balls are soft to the touch and contain silicone gel on the inside. Thus, they have a more realistic feel for your ultimate satisfaction.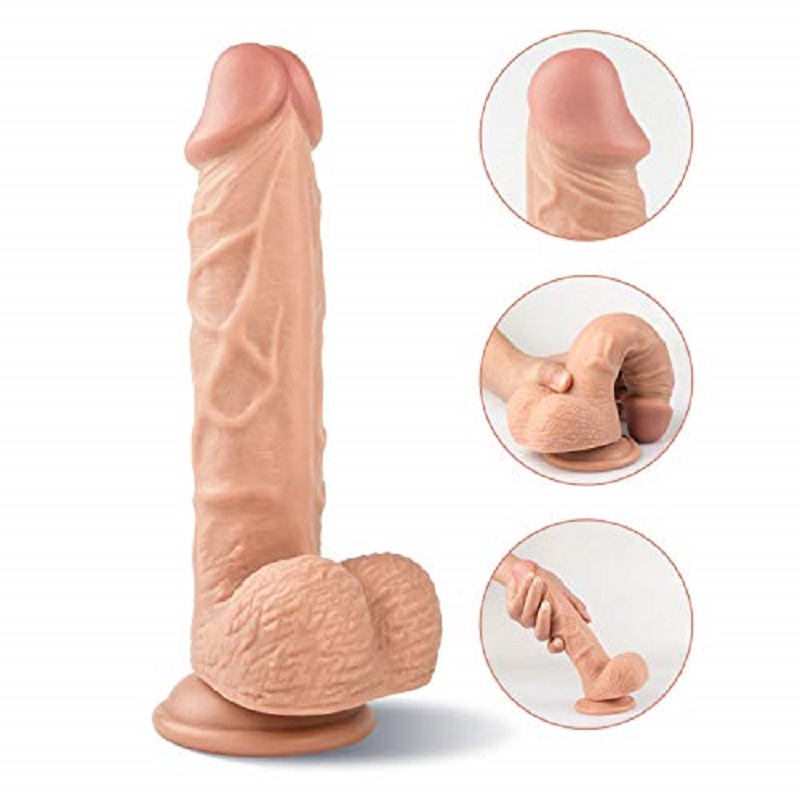 8-Inch of Length
This 8-inch bad boy leaves nothing to chance as its inches guarantee to hit your G-spot. You can curve it or bend it for full pleasure.
Order your suction cup dildo with balls from Eros Kenya today and enjoy unexpected twisted positions and curves today. Ditch your old sexual routine and experience a new sensation and intense orgasms by adding this toy to your collection.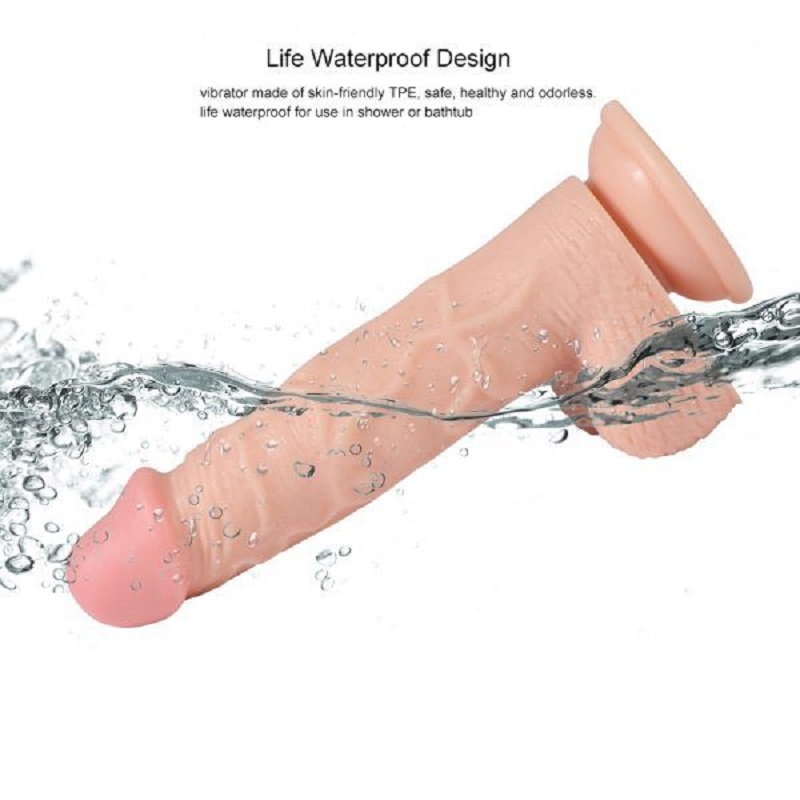 Discreet Packaging and Fast Delivery
Our Client's discretion is our top priority. We do not disclose the contents of your package at any point. Our items are well sealed in opaque (can't see through) bags and don't have any product labels.
Once an order is confirmed, we dispatch the package as soon as possible and customers within Nairobi receive their goods in 2 hours. Payment is made on delivery before our rider sets back.